EDF Key Accounts Director
K - MARKETING & COMMERCIAL
Expérimenté (5 ans et plus)
As the Framatome UK business grows, we are pleased to announce a fantastic opportunity to join the UK sales function. We are seeking a person motivated by diversity of thought, collaboration, and complexity who can deliver value for our client working within our internal business, both within the UK and alongside our 16000+ colleagues worldwide.
Role Overview
The EDF Key Account Director will be report to the UK Chief Sales Officer and lead the following key activities
Maintaining a positive safety culture and a drive for equity and social value
Delivering growth across all EDF UK accounts in line with business targets for the UK
Support and contribute to overseas growth via both importing and exporting capability, products, and services
Taking ownership of the account management process for EDF UK and co-ordinating the client relationship management plan
The account director role is client facing in finding, positioning, and securing strategic sales opportunities. The role holder will lead and develop a sales team focused on securing orders from existing and new commercial routes to market and they will provide leadership and direct line management.
The role will involve close liaison with colleagues in operations, recruitment, and the wider sales team
The EDF Key Accounts Director will be responsible for the following:
Accountable for delivering Framatome annual sales targets across the EDF accounts in line with Framatome corporate governance.
Function as capture manager, to develop and influence for new opportunities in conjunction with the sales team and operational management
Build and develop enduring client relationships at the appropriate level to secure sales (delivery and commercial)
Develop, own and co-ordinate the EDF account plan with all internal UK and international stakeholders
Establish close working relationships with Framatome wider UK and international business and sales team (Germany, France, and USA as main countries) to support achieving their sales objectives in relation to HPC and SZC and to ensure that any potential for conflict of interest is managed.
Undertake regular account reviews of the sales function within the areas of responsibility ensuring that organisational requirements are met, and sales targets are being achieved, making recommendations for change where necessary.
Consult with hiring managers and business leaders to understand recruitment/service priorities and requirements to realise future needs developing and continuously reviewing forward load plans and monitoring performance against objectives.
Promote Framatome providing thought leadership, including speaking slots and attendance at relevant industry events, client events (including local to sites) and through an initiative-taking professional media presence.
Sell and cross-sell the full range of services provided by the Framatome group, supporting the development of these within the UK, where applicable
Develop creative value propositions, in collaboration with operational teams, which align to the needs of our clients drawing on case study information, individual expertise and by developing original thinking, engaging with the appropriate individuals within the business.
Assist with the recording & reporting of customer KPI's and formal/informal feedback to measure and monitor team and individual performance
Management of Sales CRM to make sure opportunities are tracked and monitored at transactional, tactical, and strategic level
Be initiative-taking in the development and maintenance of Key Account Management plans and capture plans
Undertake internal Framatome reporting activities and meet with colleagues across the group to share best practices and updates
Lead the activities of the EDF UK account across the Framatome group via engagement with the various Framatome business units operating in the UK
Overall responsibilities will include:
Market review and account planning
Relationship management
Sales opportunities pipeline
To be considered, it is essential that applicants have the following skills and experience:
Demonstrable sales experience within a complex stakeholder environment, preferably within nuclear or other highly regulated sectors
Strong understanding and experience of the nuclear new build market in the UK, including policy, developers, operators, and competitor landscape
Knowledge and experience of EDF nuclear generation and HPC / SZC supply chain and local areas would be highly desirable
Embraces equity, diversity, and inclusion and actively promotes within the workplace
Experience of presenting at conferences, authoring trade journal and LinkedIn articles and/or of promoting nuclear and its contribution to net zero in schools, universities, and industry.
Commercially astute – understanding of how sales activities impact business performance both in terms of order intake, backlog revenue and margin
Highly collaborative and a strong communicator breaking down barriers between internal, client and competitor teams and individuals to create successful outcomes and to share knowledge.
Experience of successfully implementing a range of sales and marketing techniques
Demonstrable potential for personal growth in a sector
IT literate with good knowledge of presentational tools
Experience of working with external media would be highly desirable
Experience of managing a small team with the ability write and/or support proposal development
Prepared to travel overseas and UK power stations including EDF Gloucester Business Parks and new build construction sites
A technical background is desirable but not essential.
Informations additionnelles
Spécialité : K1 - Pilotage commercial
Niveau d'études (tous) Autre
Lieu : Royaume-Uni, Europe, Avonmouth
Déplacements : 75%
Niveau d'emploi : Ingénieur & Cadre
Poste soumis à enquête administrative : Oui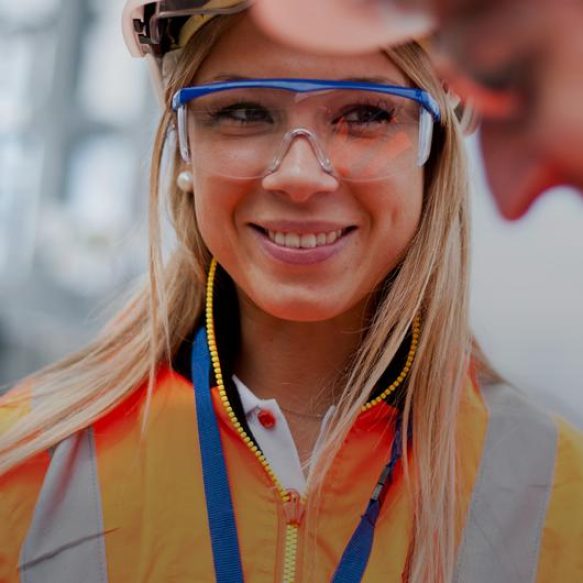 Rejoignez-nous
Vous souhaitez vous impliquer dans l'énergie bas-carbone et construire le monde de demain ? Vous rêvez de participer à des projets hors normes en collaborant avec des équipes internationales ? Vous cherchez une entreprise attentive à votre carrière et votre qualité de vie au travail ?

Alors rejoignez-nous, nous avons plus d'un atome en commun.