Mechanical Engineer – Structural Integrity (Sizewell B)
TA - ETUDES - CONCEPTION & INGENIERIE
Expérimenté (5 ans et plus)
As Framatome's operations within the UK's existing fleet grows, we are looking to identify a pair of experienced Mechanical Engineers who wants to join our team. The roles will be based in Sizewell B and sit within the engineering team of EDF – the plants operators, our customer and major shareholder.
Whilst we are currently looking to recruit two individuals, the expectation is that this will lead to a further need in the coming months.
This role has a broad scope and overall you will be contributing to the engineering challenges of the Sizewell B reactor. This is currently the only operational pressurised water reactor in the UK.
Your position would evolve over time and as one of the earliest members of the core PWR engineering team at Framatome and EDF, this is a great opportunity to either continue or kick-start your career in the growing UK nuclear industry.
As a team member within Framatome you will be expected to achieve success through your engagement with, and demonstration of, our Framatome values and behaviours.
The behaviours we identify in all our high performers include their abilities to:
ensure safety, environment, and compliance

customer orientation

drive for results

honesty

collaboration and teamwork

inspirational leadership and change management

enterprise perspective

developing self and others

holding self and others accountable

decision making
Framatome has a set of example « observable behaviours » underpinning each of these and we will be looking for these during the selection phases.
This role offers a salary between £40,000 – £65,000 per annum depending on experience and a good benefits offering.
This position will be based at Sizewell B (Suffolk).
You will be part of a highly motivated and multi-skilled department, responsible for ensuring plant is operated, tested and maintained within its safety case envelope and in line with relevant regulation.
You'll be supporting the customer for new plant systems and replacement plant projects supporting Responsible Engineers for plant modifications. You'll also be part of ensuring client technical standards, technical specifications and management control processes are correctly applied and adhered to.
For someone to be successful in this position we have identified the following attributes:
Required Knowledge, Skills and Abilities
A good and broad understanding of mechanical structures, pressure loads, thermal constraints, material resistance to a variety of loads in presence of corrosion and radiation and the effects of ageing and vibration dynamics gained from either degree/higher education qualification in Mechanical Engineering (or related field) or from equivalent experience

Strong knowledge and experience in design, maintenance and safety analysis of mechanical structures in safety-critical environments

Knowledge of structural integrity assurance and regulatory compliance in safety critical industries. Knowledge of ASME code is a plus

Strong background with numerical modelling and computation software, including CAD creation, Finite Element Analysis (FEA) for pressure vessels, lifting structures, crack integrity and piping stress analysis

Able to assess and manage health and safety risk related to all aspects of the solutions proposed

The ability to identify cost effective solutions

A team player with excellent written and oral presentation skills

Strongly self-motivated and able to organise themselves

The ability to work at pace and deliver work product on time is essential
Qualifications, Education or Suitable Alternatives
Knowledge of the following software packages:
CAD: AutoCad, Solidworks ,

FEA: FEM, ANSYS, Abaqus ,

Piping stress: Pipestress, Caesar II

Explicit dynamics: LS-Dyna
Desired Personal Characteristics:
Confident manner with good presentation skills

Determination – not easily discouraged or put off

Passion, enthusiasm and charisma

Innovative – prepared to see beyond how it has been done before

Positive outlook – always sees opportunity through any adversity

Resilient – ready to bounce back from any challenges

Assertive – gets things done when they need to be
We are an equal opportunity employer. We value and plan to continue to build on the benefits of our diverse working environment and recognise a priority to improve gender mix.
Everyone will be considered without attention to race, colour, religion, sex, sexual orientation, gender identity, national origin, or disability status.
Informations additionnelles
Spécialité : TAB - Coordination et management Ingéniérie Mécanique, Ventilation et Génie Civil
Niveau d'études (tous) Bac+4
Lieu : Royaume-Uni, Bristol, Sizewell (UK)
Déplacements : Non
Niveau d'emploi : Ingénieur & Cadre
Poste soumis à enquête administrative : Oui
Poste autorisant le dépistage des stupéfiants dans le cadre de la prévention des addictions : Oui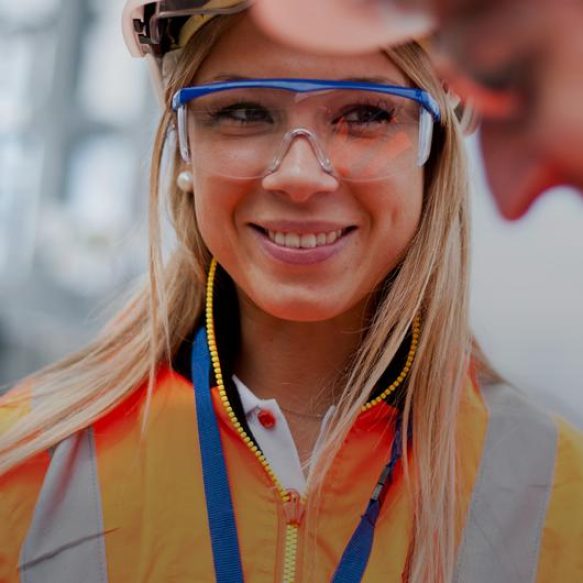 Rejoignez-nous
Vous souhaitez vous impliquer dans l'énergie bas-carbone et construire le monde de demain ? Vous rêvez de participer à des projets hors normes en collaborant avec des équipes internationales ? Vous cherchez une entreprise attentive à votre carrière et votre qualité de vie au travail ?

Alors rejoignez-nous, nous avons plus d'un atome en commun.