Hinkley Point C, Bridgwater
TA - ETUDES - CONCEPTION & INGENIERIE
Expérimenté (5 ans et plus)
Framatome Ltd are looking for a Method Engineer to support the preparation of all Construction Work in our scope. The role is based on site at Hinkley Point C with occasional visits to our Office in Avonmouth, Bristol.
The role consists in coordinating the Design Package to be installed on site, liaising with the Design Office, the Site and any other department of Framatome Limited. The Method Engineer has a primary role in defining the Site Activities methodology (installation and / or erection) and ensuring the required Temporary Works associated are completed and validated prior Construction Work.
The Method Engineer conducts studies related to designing, developing and amending
processes over different phases of the Product Lifecyle.
The Method Engineer is constantly seeking solutions to the problematics related to Site
Activities, as well as capturing and compiling summaries and lessons learned about the operations conducted.
This role is based on Hinckley Point C (Bridgwater).
For this role we are offering a salary of £45,000- £55,000 per annum plus benefits.
37.5 working hours per week.
Detailed key responsibilities:
Method Engineering:
▪ Preparation and follow-up of Site Activities
▪ Ensuring Design, HSE, Site requirements are defined, gathered, prioritised and
followed
Preparation and follow-up of Site Activities
Production of documentation that is comprehensive by the relevant
stakeholders, enabling the internal approval as well as acceptance by the
Customer when applicable.
Maintaining an auditable configuration system within the Method Engineer
remit of Design and Method; enabling demonstration that the used Site
documentation (RAMS, ITP, Procedures, etc.) and Temporary Work are Fit
for Purpose.
Liaison and Organise presentation and produce / check documentation prior Site Activities (Method Statement, Temporary Work, Installation procedures / instructions, Installation drawing, etc)
Liaison with the Temporary Works Coordinator to define and specify the relevant Temporary Work, its category and following its development in support of the Site Activities; more specifically for the Temporary Work requiring design, the Method Engineer must act as a "Product Manager".
Ensuring all contributing stakeholders are given the right level of input for their own production (for instance: CAD Engineer producing Temporary Work Design or Site drawings; HSE Advisor producing RAMS (Risk Assessment Method Statements),
etc.).
Ensuring Design, HSE, Site requirements are defined, gathered, prioritised and
followed
Maintaining an auditable requirements matrix, gathering all the requirements
within the Method Engineer remit.
Ensuring the requirements are prioritised by challenging stakeholders.
Tracking and minuting reviews and Lesson Learned as well as contributing to continual improvement within the role and its applicable processes.
Involved with Design Activities to incorporate Site related requirements.
Development of the Temporary Works associated to the agreed Methodology.
Organising and / or participating in HSE Risk Design Reviews, Installation Method Reviews and Temporary Work Design Reviews.
Master HSE requirement & CDM regulations.
Ensuring the Site specifications are taken into account for Design and Site
Activities
Contributing in challenging requirements to ensure any "out of scope" requirements
are communicated to Project Team and relevant stakeholders for claim
Working closely with all relevant stakeholders to clarify requirements that are requesting a Design Change where relevant.
Documenting Lessons Learned as well as gathering relevant requirements for future Site Activities.
Required Attributes (Essential):
▪ Design and Method processes knowledge and assurance
▪ Mechanical and Structural Engineering (degree)
▪ Temporary Work
▪ Ability to read and interpret Technical Drawings
▪ Writing Engineering Procedures
Desired Attributes (Optional):
▪ Eurocode 3
▪ The Construction (Design and Management) Regulations 2015
▪ Construction Work in Nuclear (or heavily regulated industry)
▪ BS 5975: 2019
Desired Personal Characteristics:
▪ Confident manner, good presentation skills
▪ Determination – not easily discouraged or put off
▪ Passion, enthusiasm and charisma.
▪ Innovative – prepared to see beyond how it has been done before
▪ Positive outlook – always sees opportunity through any adversity
▪ Resilient – ready to bounce back from any challenges
▪ Assertive – gets things done when they need to be
Framatome has an international reputation for offering a large and diverse variety of career opportunities. Our focus is to attract highly talented individuals who share our values before promoting you through our internal development and career mobility opportunities.
Framatome will play a vital part in the delivery of Britain's ambition to fight climate change and reach Net Zero emissions. It will bring together a number of supply and engineering firms Framatome.
For this opportunity nuclear experience is desirable but not essential. We encourage people from other sectors and the diversity of experience this adds.
As a team member within Framatome you will be expected to achieve success through your engagement with, and demonstration of, our Framatome values and behaviours.
The behaviours we identify in all our high performers include their abilities to:
Ensure safety, environment, and compliance
Customer orientation
Drive for results
Honesty
Collaboration and teamwork
Inspirational leadership and change management
Enterprise perspective
Developing self and others
Holding self and others accountable
Decision making
Framatome has a set of example « observable behaviours » underpinning each of these and we will be looking for these during the selection phases.
Informations additionnelles
Spécialité : TAD - Conception mécanique
Niveau d'études (tous) Bac+4
Lieu : Royaume-Uni, Bridgwater, Hinkley Point C
Déplacements : Non
Niveau d'emploi : Ingénieur & Cadre
Poste soumis à enquête administrative : Oui
Poste autorisant le dépistage des stupéfiants dans le cadre de la prévention des addictions : Oui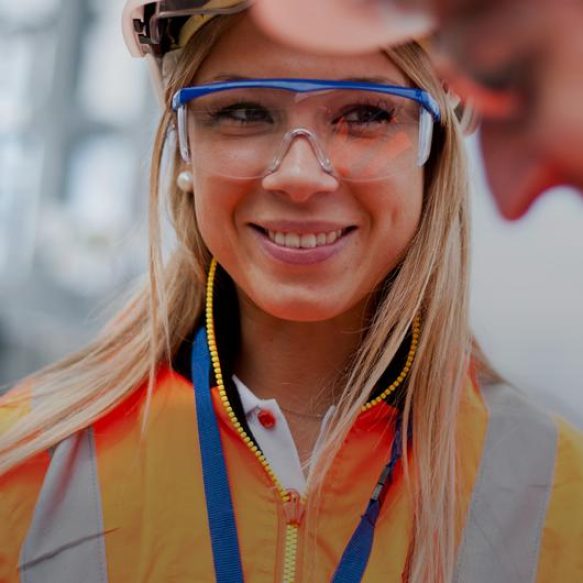 Rejoignez-nous
Vous souhaitez vous impliquer dans l'énergie bas-carbone et construire le monde de demain ? Vous rêvez de participer à des projets hors normes en collaborant avec des équipes internationales ? Vous cherchez une entreprise attentive à votre carrière et votre qualité de vie au travail ?

Alors rejoignez-nous, nous avons plus d'un atome en commun.