G - GESTION DE PROJETS CONTRATS & AFFAIRES
Expérimenté (5 ans et plus)
Framatome is a major international player in the nuclear energy market recognised for its innovative solutions and value-added technologies for designing, building, maintaining, and advancing the global nuclear fleet. The company designs, manufactures, and installs components, fuel and instrumentation and control systems for nuclear power plants and offers a full range of reactor services.
Framatome is owned by the EDF Group (75.5%), Mitsubishi Heavy Industries (MHI – 19.5%) and Assystem (5%).
Due to our ongoing growth, we are currently recruiting for a Project Manager to support our Sizewell B project.
Project Managers are accountable to the PPM for successful delivery of all aspects of their assigned projects.
The Project Manager is responsible for setting the project execution strategy in agreement with the PPM and uses a cross-functional project team to deliver the project safely in line with company policies and procedures, achieving established goals and objectives within the agreed baseline.
Key responsibilities of the role will include:
Identifying, implementing and complying with applicable safety, environmental and quality standards, company procedures and policies and other relevant legislative and regulatory requirements.
Applying the company project controls standards and developing, maintaining, reporting and trending an accurate project baseline.
Securing, assigning and maintaining a project team containing all the resources required to successfully deliver the project, including specialist support staff.
Leading and coaching the project team members creating a positive team working environment.
Identifying and assessing risks and implementing effective risk mitigation strategies.
Managing assigned projects from concept (Gate A) to close out (Gate D) and maintaining effective integrated project execution strategies and plans.
Implementing and maintaining effective communication to the project team and all stakeholders including Station, Regulators and central support functions to ensure full understanding and commitment to the deliverables.
Meeting the specified project functional criteria.
Controlling scope and cost to the agreed project baseline, instigating and managing change control as necessary.
Contract management responsibilities where delegated in the F3 Nomination of Contract Roles form.
Maintain regular involvement of and communications with the Project Sponsor.
Ensuring that any control arrangements identified, as part of the · the implementation of Licence Conditions, are adhered to during the lifecycle of the project (for new plant this includes specific arrangements under SLC 19, 20 and 21)
To be considered for this position, we require the following qualifications, skills and experience:
Degree educated, ideally in engineering or a related subject.
Chartered status or equivalent preferred.
APMP formal project management qualification or equivalent.
The Project Manager must be fully versed in modern project management techniques within complex, multifunctional organisations; have a thorough understanding and knowledge of engineering, design, procurement, safety case, construction and installation/commissioning management and commercial contracting. They should also have significant brown-field project management experience.
The Project Manager must be able to demonstrate an understanding of Safety Cases including how they are developed and implemented, relevant Health and Safety and Environment legislation including CDM and the actions required to achieve compliance along with a proven track record of working within highly regulated environments with high safety standards and culture.
Good understanding of the needs of quality and how quality is assured and controlled along with relevant experience of commercial, contractual and financial project drivers.
Experience of fast-track projects and project startups with multiple work streams requiring rapid development to a conclusion.
Excellent communication and organisational skills with the ability to develop relationships and maintain effective networks and be results-focussed tempered with a team-centred approach.
Strong conflict management experience with a firm and assertive approach but take the analytical approach with a "can do" problem solving ability.
Leadership, influencing and interface management skills and be capable of working with communities with conflicting focuses.
Demonstrable experience of managing projects throughout the full project lifecycle, ideally across a range of complex multi-discipline projects and environments, and management of an integrated project team including staff, agency and assigned functional support.
Demonstrable experience of estimating, cost control, planning and commercial awareness including the preparation of business cases and sanction/ funding papers.
Experienced in the preparation of reports and information using packages such as Word, Excel and PowerPoint, be proficient in the use of estimating, scheduling, programming and risk tools and in the use of Earned Value tools. Analytical approach with high-level problem-solving ability.
Informations additionnelles
Spécialité : G1 - Pilotage de Projet
Niveau d'études (tous) Bac+4
Lieu : Royaume-Uni, Europe, Sizewell (UK)
Niveau d'emploi : Ingénieur & Cadre
Poste soumis à enquête administrative : Oui
Poste autorisant le dépistage des stupéfiants dans le cadre de la prévention des addictions : Oui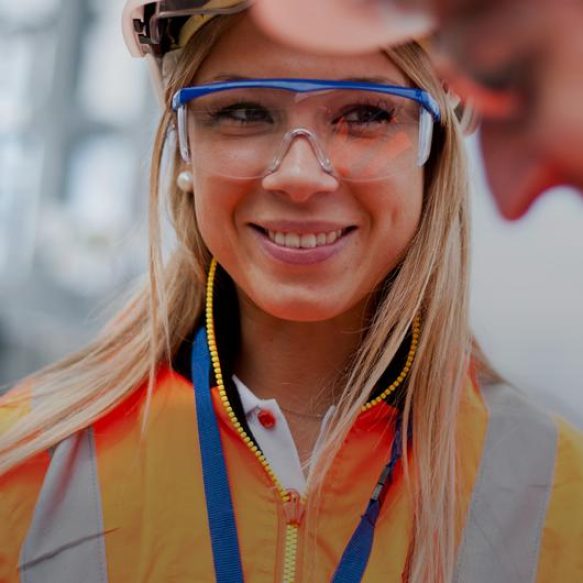 Rejoignez-nous
Vous souhaitez vous impliquer dans l'énergie bas-carbone et construire le monde de demain ? Vous rêvez de participer à des projets hors normes en collaborant avec des équipes internationales ? Vous cherchez une entreprise attentive à votre carrière et votre qualité de vie au travail ?

Alors rejoignez-nous, nous avons plus d'un atome en commun.