Radiological and Environment Lead.
O - PERFORMANCE & PROCESSUS
Expérimenté (5 ans et plus)
EDF EPR Engineering UK (EPR-E) is a subsidiary of Edvance, which is a joint venture between EDF and Framatome, established in 2018 in charge of the design and the realisation of nuclear islands for new projects in France and worldwide.
In particular, EPR-E is responsible for the design and construction of the nuclear island for Hinkley Point C (HPC) project and preparing the design replication and engineering activities for the Sizewell C (SZC) Project.
For the SZC Project, work on the replication strategy of HPC and some early design studies are already underway and being delivered and managed from both France and UK
Due to our ongoing growth, we are currently looking to recruit for the role of Nuclear Radiological and Environment Lead.
The SZC Project Technical Directorate (TD) role is to maintain and exert the technical authority of the project. To demonstrate full control of the SZC Nuclear Island (NI) technical integration, the TD set up the replication strategy on the NI scope, ensure the technical integration of the contributions from all disciplines, coordinate the project delegates within technical department, implement and deliver the overall engineering process.
Within TD, the Nuclear Safety Team are responsible for the overall coordination of activities relating to the following technical topic areas: Safety Functional Requirements, Hazards, Fault Studies, Probabilistic Safety Analysis (PSA), Human Factors, Security, Structural Integrity, Environment, Decommissioning, Fire and Radiation Protection.
Within the Safety Team, the Nuclear Radiological and Environment Lead will be responsible for the overall coordination of activities relating to:
– Environment
– Radiation Protection
– Radiological Consequences
The key duties and responsibilities of the Nuclear Radiological and Environment Lead are as follows:
The oversight and coordination of technical activities for the Environment, Radiological Consequences and Radiation Protection activities
Coordination of the interactions with the technical leads within the entities supporting the Project, ensuring activities are kicked off in a timely manner and deliverable produced right first time
Provide support to production of other studies produced by the technical department
Ensure consistency in activities across the different technical topics across the Safety scope and wider SZC Project (as needed)
Analyse and integrate possible changes impacting the design, and ensure relevant actions are taken to ensure progress with the resolution of open points and design changes
Lead or support interactions with the Client, and feed into the resolution of issues from the Regulator
Additionally, the Nuclear Radiological and Environment Lead may also be required to produce technical documentation to support the ongoing replication process for the SZC Project and carry out Environmental Ranking of SZC design changes.
To be considered, we require the following qualifications, skills and experience:
Degree qualified Engineer (in an appropriate scientific or engineering discipline)
Knowledge of Environment and/or Radiological topics in the Nuclear sector
Experience in a relevant position (preferably from a highly regulated industry)
The ability to take a strategic view with good interpersonal skills and be able to communicate at all levels
Motivated and disciplined with an ability to work to deadlines and prioritise work across multiple workstreams
Able to write and review technical documents which present complex arguments clearly
Take a proactive approach to management and resolution of technical topics
Strong organisational and communication skills, able to liaise between multiple stakeholders and maintain a clear overview for specific topics,
Knowledge of the EPR design or other PWR designs (desirable)
Leadership skills (desirable)
Ability to communicate in French (desirable)
PLEASE NOTE: Application deadline for this position is the 10th November 2023
Informations additionnelles
Spécialité : O3 - Support à la performance
Niveau d'études (tous) Bac+4
Lieu : Royaume-Uni, Europe, Aztec West
Déplacements : 25%
Niveau d'emploi : Ingénieur & Cadre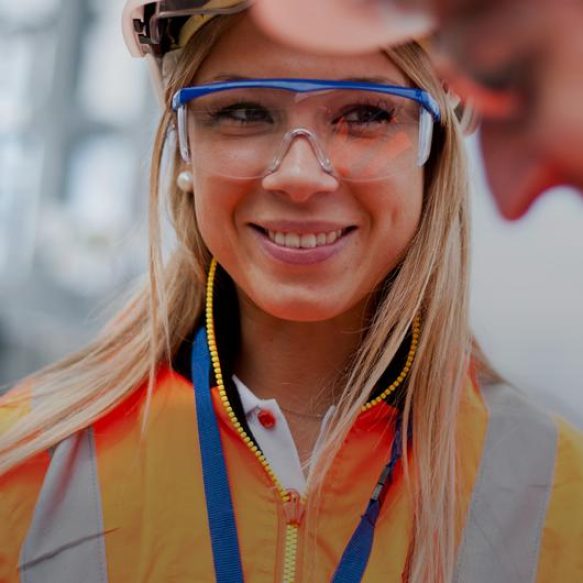 Rejoignez-nous
Vous souhaitez vous impliquer dans l'énergie bas-carbone et construire le monde de demain ? Vous rêvez de participer à des projets hors normes en collaborant avec des équipes internationales ? Vous cherchez une entreprise attentive à votre carrière et votre qualité de vie au travail ?

Alors rejoignez-nous, nous avons plus d'un atome en commun.