G - GESTION DE PROJETS CONTRATS & AFFAIRES
Expérimenté (5 ans et plus)
As our Senior Project Manager of Framatome Ltd you are responsible for the direction, coordination, implementation, and completion of projects.
A specialist in sourcing and procurement of goods and services to fulfil projects in line with company, contractual financial and quality requirements.
Objectives:
The Senior Project Manager of Framatome Ltd will ensure assigned projects are planned and delivered in line with agreed contractual obligations and expectations with the intention to create a positive and collaborative client relationship.
This role is based in the Avonmouth (Bristol, UK)
Site-based
For this role we are offering a salary of £60,000- £80,000 per annum plus benefits
37.5 working hours per week
Detailed key responsibilities:
The role of the Senior Project Manager includes, but is not limited to, the following aspects:
Ensure Framatome Ltd projects are executed and controlled according to the best practices, meet customer requirements and minimise risks for the business;
Develop and take responsibility for the project management processes of Framatome Ltd in line with Framatome UK Nuclear Services management system and best practice in the UK;
Directly manage or participate in specific projects and bids in all aspects related to project management, project control, contract management, site management, site work delivery planning, HSE/CDM advisory;
Develop, lead and oversee site teams in accordance to projects needs;
Manage the relationship with the client and all stakeholders including third parties/vendors;
Manages project delivery through a team of project professionals (Project engineers, Project manager, Project Control functions) in line with time and budgetary restrictions;
Manage and develop a team of project managers
Qualifications:
Prince 2 or AMP (or equivalent) Qualified
Member of appropriate professional body (APM, PMI, CIOB, etc.)
CSCS managers and Professionals Test
SMSTS (desirable)
HND in Engineering or equivalent
Technical Skills:
Extensive experience of managing manufacturing, supply of equipment and site work projects (NEC, FIDIC etc.) of £10M+

Good understand of Project control and Planning (Primavera and MS Project)

Good understanding or Risk Management principles and practice

Knowledge of current Health & Safety regulations in particular Construction (Design and Management) Regulations 2015

Good understand of Finance and cost control

Good working knowledge of Microsoft software

Knowledge of R-CCM advantageous

Experience in fabrication of Stainless-steel equipment

Experience in highly regulated industries

Experience in Nuclear would be advantageous

Understanding of welding and fabrication processes

Knowledge of Managements Systems (ISO9001, ISO45001, ISO14001) and Quality tools (i.e. Six Sigma, Lean etc)
Behavioural Skills:
Team working and team building skills; strong demonstration of One Team culture
Demonstrably proactive and self-driven. , paired with resilience and flexibility
High levels of influence and strong leadership capability
Strong line and team management skills
External Client Management
Excellent stakeholder management skills
Experience of working within multinational teams would be of benefit
Framatome has an international reputation for offering a large and diverse variety of career opportunities. Our focus is to attract highly talented individuals who share our values before promoting you through our internal development and career mobility opportunities.
Framatome will play a vital part in the delivery of Britain's ambition to fight climate change and reach Net Zero emissions. It will bring together a number of supply and engineering firms Framatome.
For this opportunity nuclear experience is desirable but not essential. We encourage people from other sectors and the diversity of experience this adds.
As a team member within Framatome you will be expected to achieve success through your engagement with, and demonstration of, our Framatome values and behaviours.
The behaviours we identify in all our high performers include their abilities to:
Ensure safety, environment, and compliance
Customer orientation
Drive for results
Honesty
Collaboration and teamwork
Inspirational leadership and change management
Enterprise perspective
Developing self and others
Holding self and others accountable
Decision making
We are an equal opportunity employer. We value and plan to continue to build on the benefits of our diverse working environment and recognise a priority to improve gender mix.
Everyone will be considered without attention to race, colour, religion, sex, sexual orientation, gender identity, national origin, or disability status.
Informations additionnelles
Spécialité : G1 - Pilotage de Projet
Niveau d'études min requis Bac+4
Lieu : Royaume-Uni, Bristol, Avonmouth
Niveau d'emploi : Ingénieur & Cadre
Poste soumis à enquête administrative : Oui
Poste autorisant le dépistage des stupéfiants dans le cadre de la prévention des addictions : Oui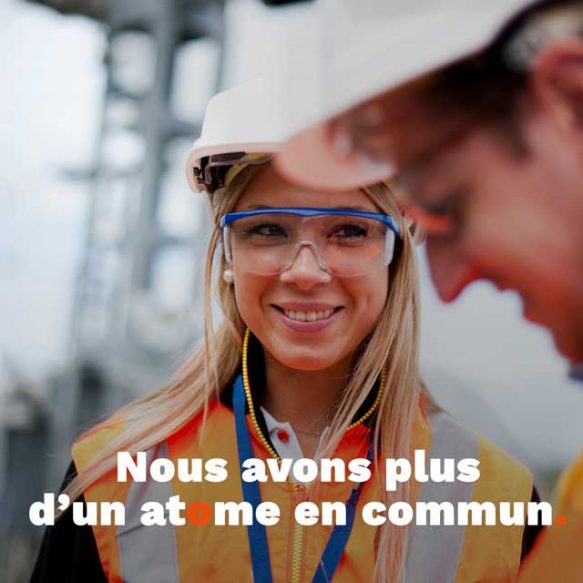 Rejoignez-nous
Vous souhaitez vous impliquer dans l'énergie bas-carbone et construire le monde de demain ? Vous rêvez de participer à des projets hors normes en collaborant avec des équipes internationales ? Vous cherchez une entreprise attentive à votre carrière et votre qualité de vie au travail ?

Alors rejoignez-nous, nous avons plus d'un atome en commun.