Technical Lead (Fluid Systems)
O - PERFORMANCE & PROCESSUS
Expérimenté (5 ans et plus)
EPR-E are recruiting for a Fluid Systems Technical Lead to support our Sizewell C Project.
The Technical Lead will oversee the engineering activities within their scope of systems, including management of assignments and supporting the Group Leader in the management of workload and schedule, mentoring and supporting system engineers, cascading priorities to the system engineer and escalating difficulties to the Group Leader.
In S1 2024, these activities will include the handover of systems from EDVANCE France teams to SCF team. The Technical Lead will have a key role to ensure the success of these transfers:
Assessing the maturity of the systems transferred,
Understanding the remaining design issues,
Ensuring clear communication with EDVANCE France in setting up the to-do list and schedule for the transfer,
Supporting the receiver system engineer in upskilling on the knowledge of the transferred systems.
The Technical Lead will also oversee system activities such as:
Preparation of the Systems Design Manuals
Design of the systems (including definition of the P&ID, thermal-hydraulic calculations, safety features)
Population of the "process" specification databases (DIAGRAMS, TAGS2D, DFD, CONDUITE, BANANAS, etc.)
Preparation of documents for systems operations (Periodic test)
Preparation of documents for the requirements for Control & Instrumentation
Management of the supplier feedback from contracts team impacting the design of the systems
The Technical Lead will be responsible for:
Acting as a technical specialist for 5 BNI systems scope. Using knowledge and skills by:
Ensuring the ownership of overall Architect role for assigned systems within the BNI systems scope
Technical checking of documents such as deliverables and engineering change notes, ensuring quality and respect of milestones
Providing advice and support to system engineers regarding system design, technical issues resolution, calculations applying fluid mechanics and thermodynamic principles, modelling
Applying UK specific legislation and best practice in the field of BNI systems design
Aiding system production if/when necessary
Managing proactively with all stakeholders around the system in Edvance to ensure the delivery of a product meeting the requirements and milestones set by all disciplines (layout, civil, contracts, nuclear safety, hazards, electrical, I&C, environment, commissioning, etc.)
Meeting customer's need (NNB)
Ensuring oversight of:
Open Points resolution and Design Changes specification to the systems: supporting the system engineers putting forward technical solutions, driving optioneering and impact analysis, challenging needs for modifications, defining specifications for the changes, then ensuring consistency before integration in system documentation
Identification of potential challenges to the delivery schedule and taking action to eliminate risks and ensure committed dates are respected.
(Full description available on request)
Essential Qualifications, Experience and Skills
Mechanical or Process Engineering degree or equivalent qualification
Working knowledge of process engineering, thermal-hydraulic calculations, fluid mechanics and modelling
Minimum 5 to 10 years of experience in systems design for nuclear power plant
Knowledge of EPR system design principles, operation and safety rules
Knowledge of Instrumentation and Control design
Excellent interpersonal skills
Ability to effectively manage own workload in order to produce high quality documents and respect deadlines, ability to work under pressure, ability to anticipate difficulties and able to balance conflicting priorities
Ability to productively coach and support others within the team
Good organizational, writing and oral expression skills in English are essential for the realization of the activities of document production, steering and interfaces with the various correspondents
Proactive and confident in communicating with others, particularly those based in remote offices including France and Germany.
Proactive in developing positive working relations with others within the project
Continuously looking for opportunities to improve quality of engineering studies and the subsequent documentation produced
English: fluent
Desirable qualifications, experience and skills:
Advanced knowledge of EPR system design principles, operation and safety classification/rules, Instrumentation and Control design
Knowledge of main cooling and/or fire-fighting systems on an EPR project, or other BNI systems' design
Experience of working on an EPR project, operating nuclear power plant or on an industrial site
Ability to read technical documents in French
Edvance is a joint venture between EDF and Framatome, an EPCC established in 2018 in charge of the design (basic design) and the realization (studies, procurement, erection, testing and commissioning) of nuclear islands for new projects in France and worldwide.
In particular, EDF EPR Engineering UK is responsible for delivering the design for a number of Nuclear Island buildings, systems and equipment contracts for the Hinkley Point C EPR Project through an integrated team, support to Hinkley Point C (HPC) construction and commissioning activities and preparing design replication feasibility and engineering activities for the Sizewell C Project (SZC). Therefore, a Discipline Directorate is being created, responsible for the engineering disciplines and technical expertise required to deliver the different engineering projects through integrated teams in EDF EPR Engineering UK.
Location: Bristol (minimum 3 days in the office). Potential trips to Paris (max twice per year) or HPC site.
Informations additionnelles
Spécialité : O1 - Pilotage performance & processus
Niveau d'études (tous) Bac+4
Lieu : Royaume-Uni, Bristol, Aztec West
Déplacements : 25%
Niveau d'emploi : Ingénieur & Cadre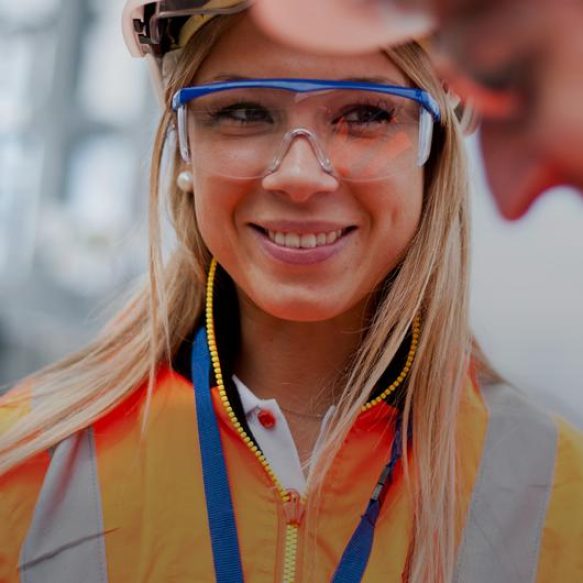 Rejoignez-nous
Vous souhaitez vous impliquer dans l'énergie bas-carbone et construire le monde de demain ? Vous rêvez de participer à des projets hors normes en collaborant avec des équipes internationales ? Vous cherchez une entreprise attentive à votre carrière et votre qualité de vie au travail ?

Alors rejoignez-nous, nous avons plus d'un atome en commun.