Specialists in nuclear design and construction
Framatome's teams design and provide equipment, services and fuel for nuclear power plants.
For more than 60 years, Framatome has been addressing the major challenges faced by its customers from throughout the world thanks to its complete portfolio of solutions and services.
Our activities enable customers to optimize the availability and competitiveness of their facilities, while strengthening nuclear safety conditions.
Framatome's activities focus on five main areas:
Nuclear power plant design
Nuclear Steam Supply Systems (NSSSs)
Fuel and components design and manufacturing
I&C systems integration
Operations and maintenance of all types of nuclear reactors
Every day, our 18,000 employees play their part in supplying ever safer, cleaner and more economical low-carbon energy.
380+
reactors worldwide
we work on over
€4.1 billion
of revenue in 2022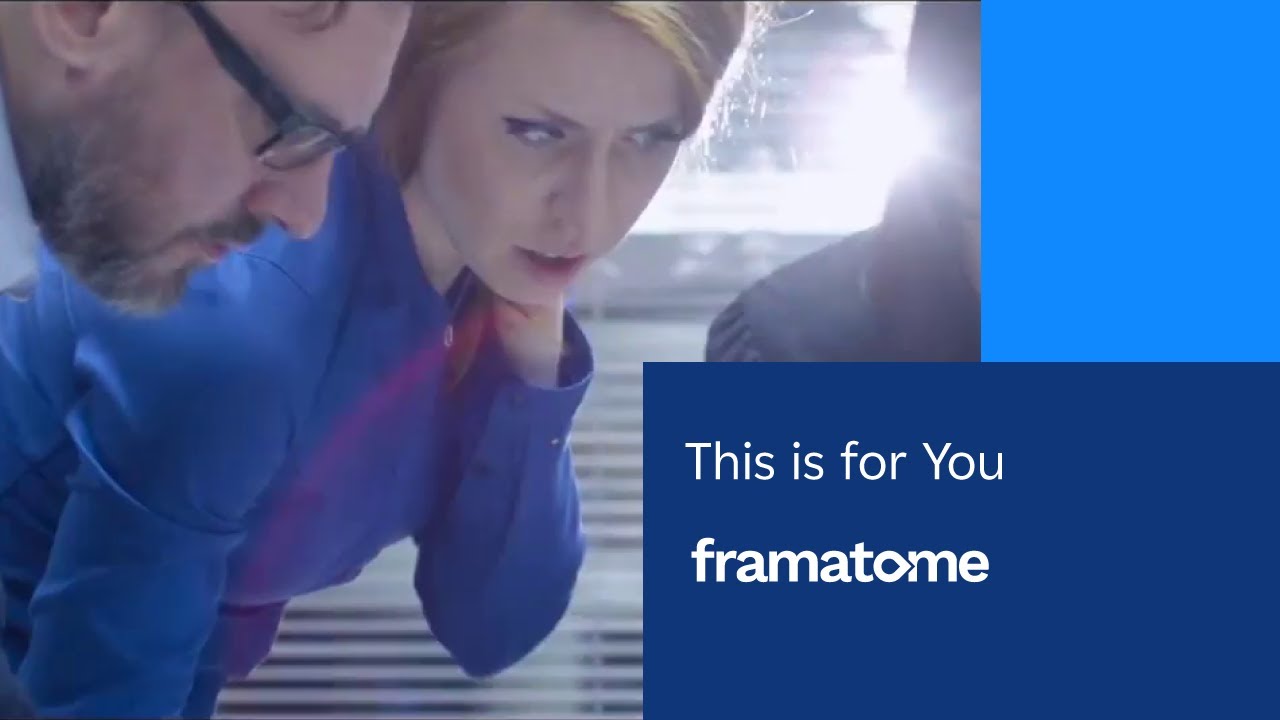 Framatome commercial  featuring images and video content illustrating its activities.
Voice over:
This is for you…
You who see how essential electricity is to people's lives, every day. You who understand how we must reduce our CO2 emissions, now. You who know that nuclear energy is a powerful source of low-carbon electricity. It is also an industry that demands unparalleled levels of safety and security.
Yes, this is for you: You who know that for over 60 years, we have been designing and building nuclear steam supply systems. We have been developing and manufacturing components and fuel assemblies for all the major electrical utilities in the world. We have been delivering the heavy and mobile components needed for the nuclear island, as well as the instrumentation and control solutions, that we provide the maintenance and engineering services for more than 250 nuclear reactors around the world and that we are participating in the construction of new reactors in France, China, Finland, and the United Kingdom.
So yes, this is for all of . You who trust in the expertise, the experience and the commitment of our 15,000 employees, whether you are an electrical utility customer, engineer, new graduate, or simply a consumer of energy, anywhere in the world.
This film is for you, for each and every one of you. Because you believe in nuclear energy. Because you trust Framatome. Because every day we are committed to serving our customers and working for energy that is competitive, reliable and safe.
The performance of our customers is our everyday commitment
Framatome manages nearly two-thirds of the world's nuclear plants. Our global presence allows us to commit to the highest level of quality and safety for our customers, while ensuring that we have the capacity to mobilize experienced specialists, anywhere, anytime.