Ensuring the safe performance of operating power plants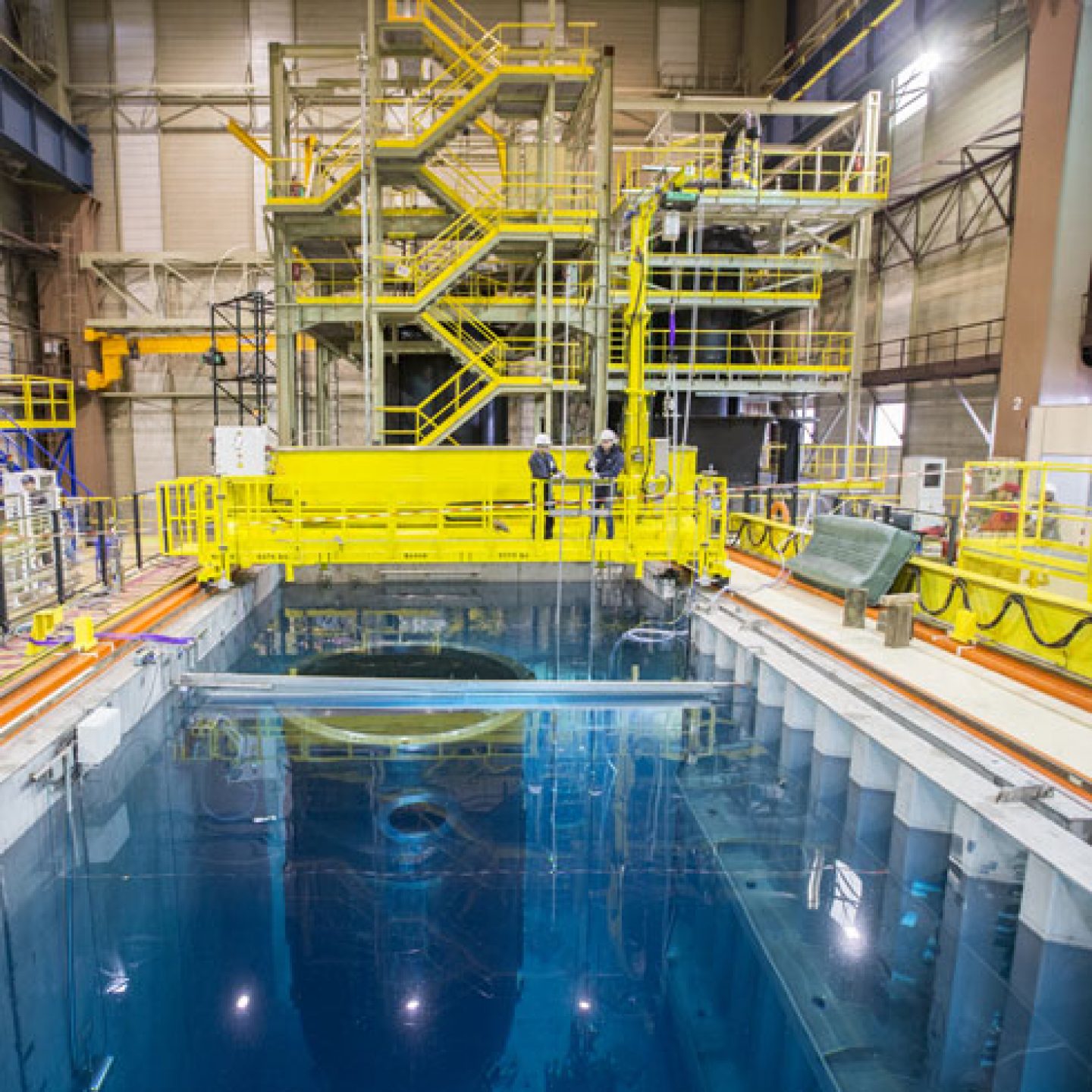 To meet the growing demand for energy.
Framatome offers innovative solutions and services for the safety, performance and availability of low carbon energy. These solutions and services also improve the flexibility needed to operate and maintain operational power plants, particularly during unit outages.
Optimized reactor performance with maximum safety
Nuclear power plants operate in a market environment subject to stringent regulations and competition from other energy sources.
Framatome is committed to supporting its customers in key areas of their operations, such as load-following, performance improvement and safety analyses. We improve the performance of power plants regardless of the design.
For more than 60 years, Framatome has worked on more than 380 nuclear reactors of all designs around the world. In the process, vast experience and proven solutions are the cornerstone of value we bring to customers.
Fuels with the highest level of safety and performance
Framatome has a rich history of designing, engineering, qualifying, manufacturing and delivering fuel for all types of research and commercial reactors.
For today's boiling water reactors (BWR), ATRIUM 11  fuel is the world benchmark in terms of performance and technical development.
For pressurized water reactors (PWR), several suitable solutions are available, including GAIA. GAIA fuel assemblies combine robust characteristics with exceptional thermal performance. In addition, our portfolio of solutions offers fuels specifically designed for research reactors.
230,000 Framatome fuel assemblies loaded into more than 125 reactors worldwide.
Our services also make it possible to inspect fuel assemblies, optimize the fuel cycle, train operators and develop dedicated tools.
As one of the foremost creative and innovative forces, Framatome helps shape the future of nuclear fuel through its PROtect Enhanced Accident Tolerant fuel and Advanced Fuel Management programs. Through these programs, Framatome's innovative fuel designs will power the next generation of nuclear power plants.
380
reactors of all types
across the world in
which we are involved
100 +
reactors equipped
with Framatome
components
440 +
complete instrumentation
and control systems
A full range of reactor services
Framatome's integrated service offer comprises innovative expertise, technologies, solutions and services. It responds to requirements in chemistry and radiochemistry, remote control systems and instrumentation & control services.
Our services and skills are based on the experience we garnered throughout our years of operation. Our teams are qualified to intervene on operations specific to:
maintenance
inspection
fuel reloading
optimization of unit outage management
Framatome manages more than 110 unit outages per year worldwide on a wide variety of reactors.
Maintenance, component replacements and spare parts supply for enhanced levels of reactor availability.
Framatome's maintenance service offer helps operators plan ahead for repairs and procurement of reactor equipment and parts. This service includes steam generators, reactor coolant pumps, control rod drive mechanisms, spare parts and obsolescence management.
Based on globally recognized Framatome services and solutions that are among the safest and most efficient available, our teams are involved in all types of component repair and replacement projects.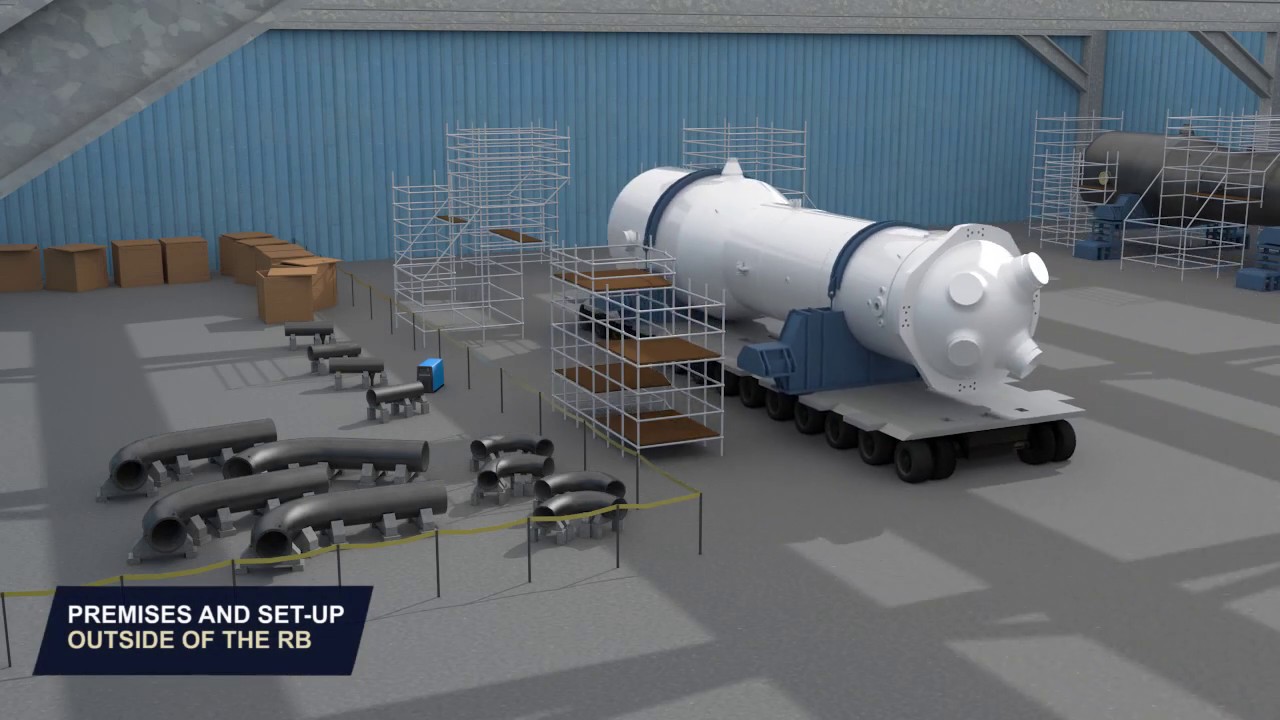 Video transcript of the SG replacement operation
The video above is a 3D animation of a steam generator replacement operation, carried out with our customer, EDF.
[Narrator speaks]
In order to extend the life of its nuclear power plants and bring their level of performance back to the initial level, EDF has programmed several major maintenance operations on these 1300 Megawatt units, in particular the replacement of the Steam Generators, known as SGR operations. This highly specialized technical project is being carried out for EDF by Framatome as prime contractor.
The completion of the project to replace the four steam generators is the result of four years of design studies, surveys and certification work to qualify the maintenance operation.
Once the control rods have been lowered and the building's guard rail has been decompressed the steam generator replacement operations begin. A specific organization is put in place by Framatome to limit the impact of the duration of the shutdown as much as possible.
A 1300 MWe unit is made up of a reactor pressure vessel, a pressurizer, four pumps and four steam generators which form the primary circuit.
A compound and specific premises have been set up outside the reactor building for Steam Generator Replacement (SGR).
Offices close to the reactor building are installed at the foot of the equipment access airlock.
An external gantry is mounted for handling of the steam generators (SG).
[The narrator stops here and animations of operations outside and inside the reactors scroll by, followed by annotations specifying what is being done.]
The machining and welding of the new secondary sections begins. This work is carried out outside the reactor building.
Protective tarpaulins for the bunkers are installed around the generators inside the reactor building. The insulation is then removed from the primary and secondary parts of the four steam generators. This operation is followed by the installation of biological protection.
Dimensional checks of the primary pipework are carried out. Next, the Main Steam System (Circuit de vapeur principal (VVP)) and Normal Steam Generator Water Supply System (Système d'alimentation normale en eau des générateurs de vapeur (ARE))pipes are cut and evacuated. Again, dimensional checks are made on the primary pipework.
Handling systems are installed and set up to facilitate the evacuation of the steam generators to be replaced. Once the generators have been removed from the reactor enclosure, the primary pipework decontamination operations are carried out.
With the old steam generators removed, the new steam generators are transported to be installed in the reactor. New ARE and VVP sections are installed and connected to the new SGs.  Dimensional checks of the pipework are carried out one last time. Automatic pipe welding, non-destructive testing and ultrasonic testing are then carried out.
Finally, the protective equipment is removed and the insulation is refitted around the steam generators.
[The narrator continues]
The steam generator replacement operation is complete. Recertifica1tion tests are carried out in order to enable the unit to be restarted.
The unit fitted with these new steam generators has now been restored to its initial performance level.
Making grid operations flexible
The nuclear power plant fleet is optimized to operate on a grid basis. To support the introduction of intermittent renewable power sources to the grid, operators today need increased reactor flexibility to match power generation to demand.
Framatome presents a wide range of modular solutions capable of meeting grid constraints while maximizing performance and electricity production.
Framatome's corporate culture is built around nuclear safety. This safety culture is omnipresent to ensure the safety of our employees, that of our solutions and products, and to contribute to the safety of our customers' installations.
As a case in point, Framatome regularly conducts safety analyses as part of periodic safety reviews, in which it also builds in training for customers.
We also offer:
preparedness solutions for critical situations
emergency power supply solutions
radiation protection and fire protection solutions
When regulatory requirements change, Framatome is vigilant in complying with the new standards and invests in safety system upgrades as needed.
Framatome offers innovative solutions and services for safety, performance and facility availability.