Extending the operating life of plants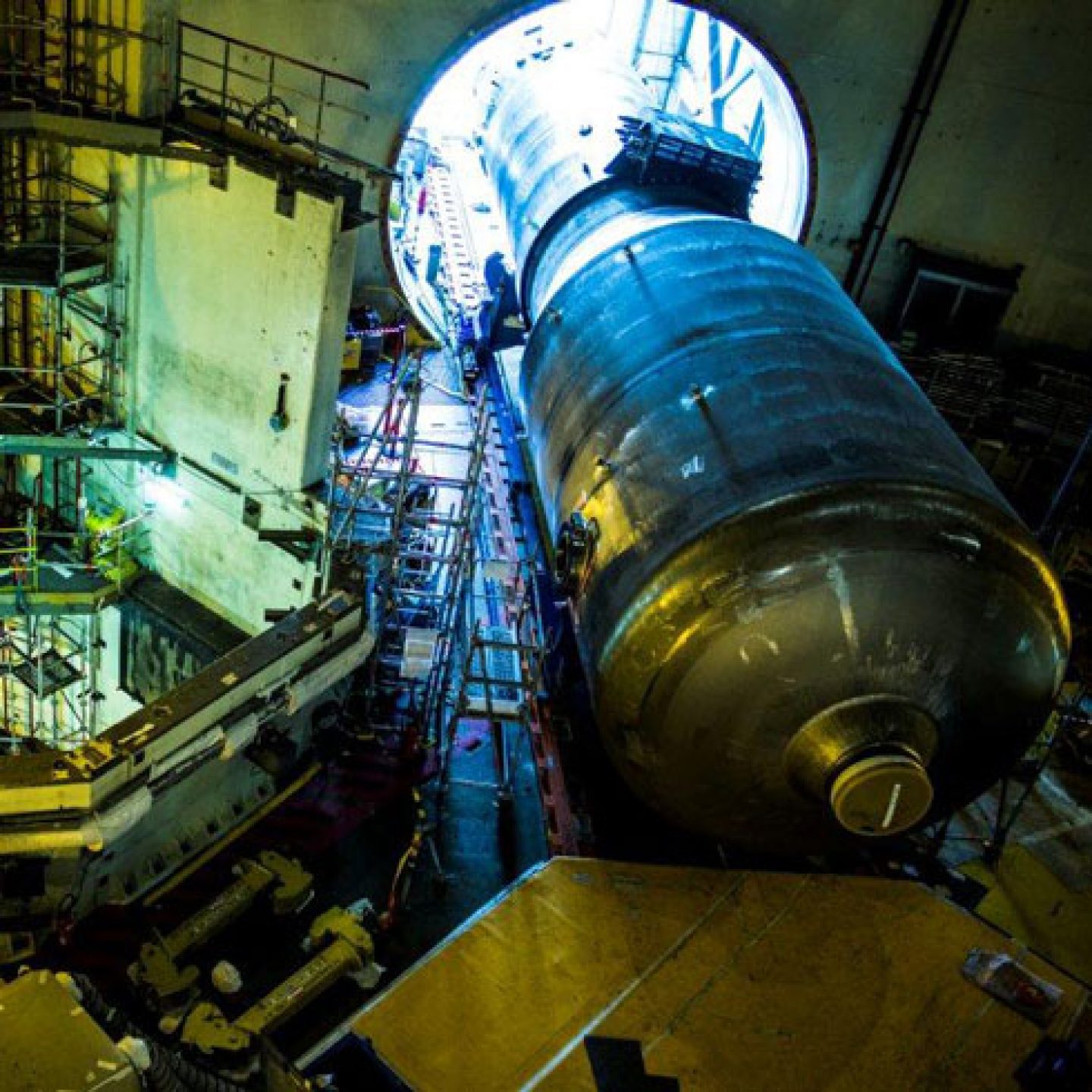 Improving safety and competitiveness brings value to utility operators.
Framatome offers solutions backed by unparalleled experience in supporting operators with their life extension projects.
Framatome provides the following:
analysis and management of plant aging
modernizations of instrumentation and control systems
asset and obsolescence management (repair, replacement of components, and sustainable management of spare parts)
fuel supply
Framatome supports operators in their dealings with the safety authorities during the review equipment and systems upgrades.
Our rich history of working on nearly two-thirds of the world's nuclear fleet, provides the acquired expertise and know-how to bring value to our customers.
Aging management for power plants
Framatome focuses on maintaining safety systems, ensuring that components are in optimal condition and supporting the regulatory review processes.
Our solutions cover areas such as monitoring, diagnosis, analysis of materials and equipment by our technical centers, and optimization of maintenance programs.
We develop innovative solutions to maintain equipment at desired levels of performance. For example, we were the first in the market to introduce the cavitation peening technique that ensures the integrity of large components. We also provide maintenance solutions that are programmed according to operating conditions to effectively address the soundness of the materials and equipment.
Framatome leverages its unique range of solutions and its community of experts from France, Germany and the United States, to bring customers high quality, customized solutions.
Upgrading and modernizing instrumentation and control systems (I&C)
Framatome offers solutions to upgrade and modernize  I&C systems that are designed to cater to our customers most demanding requirements.
Projects are systematically supported with updated documentation and training programs. Our solutions are applicable for all types of reactors including:
pressurized water reactors (PWRs),
PWR water-water energetic reactors (VVER)
boiling water reactors (BWR)
heavy water reactors
With I&C systems deployed in more than 100 reactors worldwide, our manufacturing workshops deliver uncompromising quality to meet our customers' needs.
Thanks to digital advancements, Framatome offers complete solutions ranging from basic design to final certification. Our equipment is certified for normal, incidental and accidental operating conditions.
Framatome offers an integrated approach that encompasses detailed and impact studies, planning, and performance of certification tests. Working hand in hand with our customers and in compliance with the safety authorities, we also provide training for a seamless transition to the modernized system.
Industrial asset management
Customers turn to Framatome for industrial asset management solutions, such as strategies for obsolescence management, re-engineering and major components repair or replacement. Together, we help ensure timely availability of critical components.
Repair: an efficient solution
To optimize resources and facilities when considering component repair or replacement, repair is an ideal solution. Replacing an asset can be costly and time-consuming after evaluating the value of the asset, time to manufacture and the unit outage duration.
Framatome offers in-situ repair solutions to service major components and equipment to their original or improved level of functionality.
Long-term availability of critical parts
Framatome advises operators on obsolescence and management through a proactive program that addresses supplies, cross-certification, commercial classification and re-engineering for all reactor components and systems.
This program includes inventory management and the establishment of alert thresholds. It also includes assistance in managing supply shortages by accessing stock in warehouses or from manufacturers to safeguard the availability of certified equipment.
Maintaining long-term equipment safety and performance
Framatome designs and manufactures major equipment such as steam generators and reactor vessel heads.
Whether customers chose to repair or replace components for extended operations, Framatome delivers a sound solution in compliance with safety and regulatory requirements.
High-performance fuels to supply the reactors
Framatome designs and delivers nuclear fuels capable of protecting the reactor vessel shell from the effects of neutron flux.
We also maintain our customers fuel supplies for the entire operating life of the reactor.
We provide spent fuel management, transportation and storage solutions such as:
management of storage pools
densification of fuel baskets
corresponding criticality safety analyses
dry storage solutions