Design and fuel manufacturing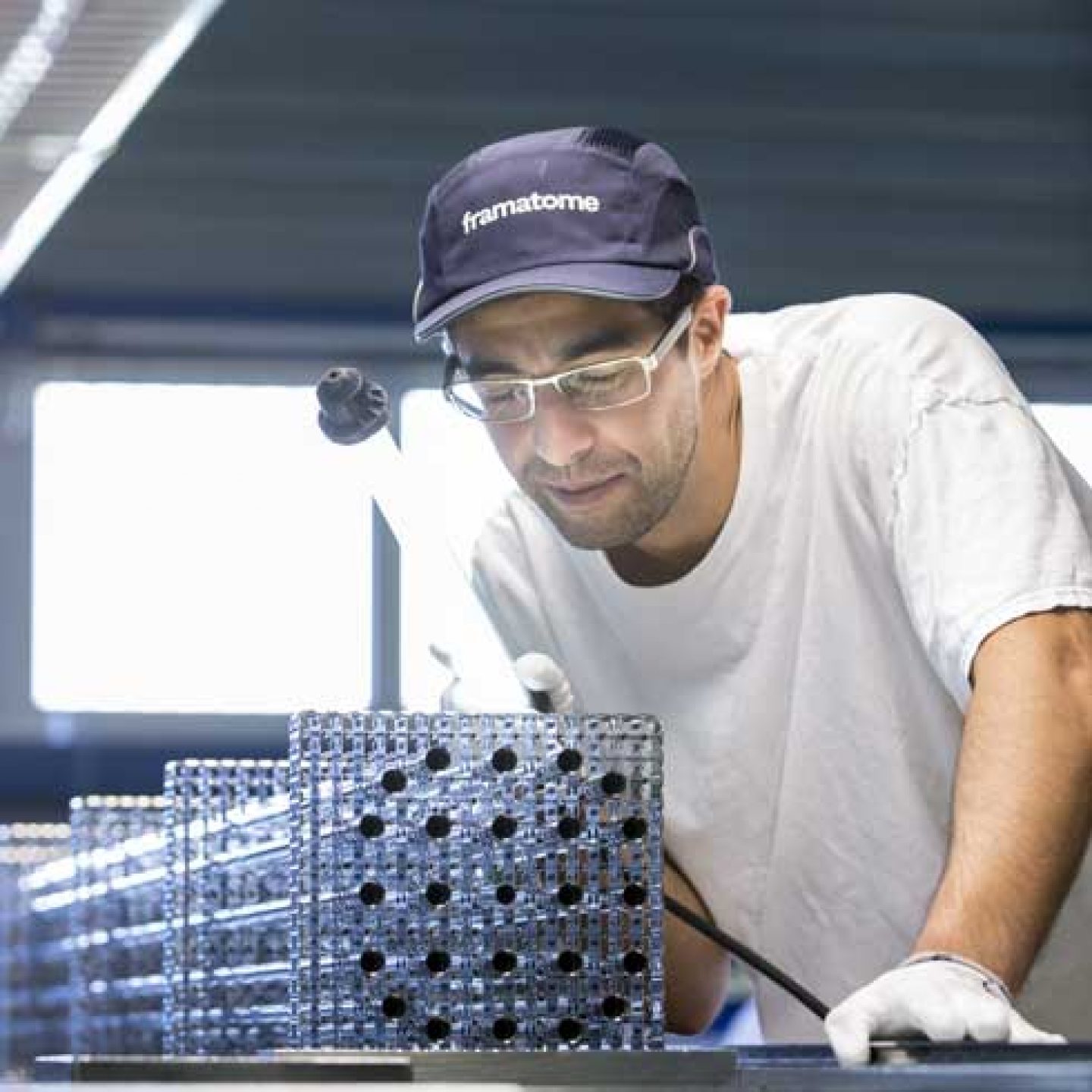 Mastering the whole process from design to fabrication
Framatome masters the design, development and fabrication of safe, ever more high-performance, advanced fuels for all types of light water reactors belonging to electricity utilities worldwide.
Framatome has research units, fuel manufacturing facilities, and a fully integrated supply chain spread throughout France (at Jarrie, Ugine, Montreuil-Juigné, Rugles, Paimboeuf, Romans and Lyon), in Germany (at Karlstein, Lingen and Erlangen) and in the USA (at Richland and Lynchburg).
In addition, it also conducts specific development and fabrication of fuels for research reactors, covering a wide range of technologies.
230,000 fuel assemblies fabricated by Framatome power nearly 125 reactors in operation around the world.
Fuel: a blend of materials, components and expertise
Framatome's scope of intervention is founded on 5 areas of expertise:
Development and design of fuel assemblies: expertise in the design of products and of calculation codes methods for neutronics, thermal hydraulics, thermo-mechanics and mechanics, and extended databases.
Production of zirconium and its alloys: chemistry and metallurgy technologies, technology transfer.
Fabrication and commercialization of fuel assemblies: chemistry of reactions and solids, powder metallurgy, assembly, welding operations, NDE, nuclear safety and radiation protection analyses, programming, technology transfer.
Fabrication of fuel elements for research reactors including the production of metallic uranium as well as a research & development laboratory and prototyping center, called the CRIL (CERCA Research and Innovation Lab).
Associated fuel services: engineering, fabrication, on-site interventions on nuclear power plant sites.
Did you know?
Zirconium is a key material in the production of nuclear fuel. This metal is particularly resistant to corrosion by water and sea water. With its ideal nuclear characteristics (transparency to neutrons), it is widely used for the cladding of fuels in all types of light water reactors.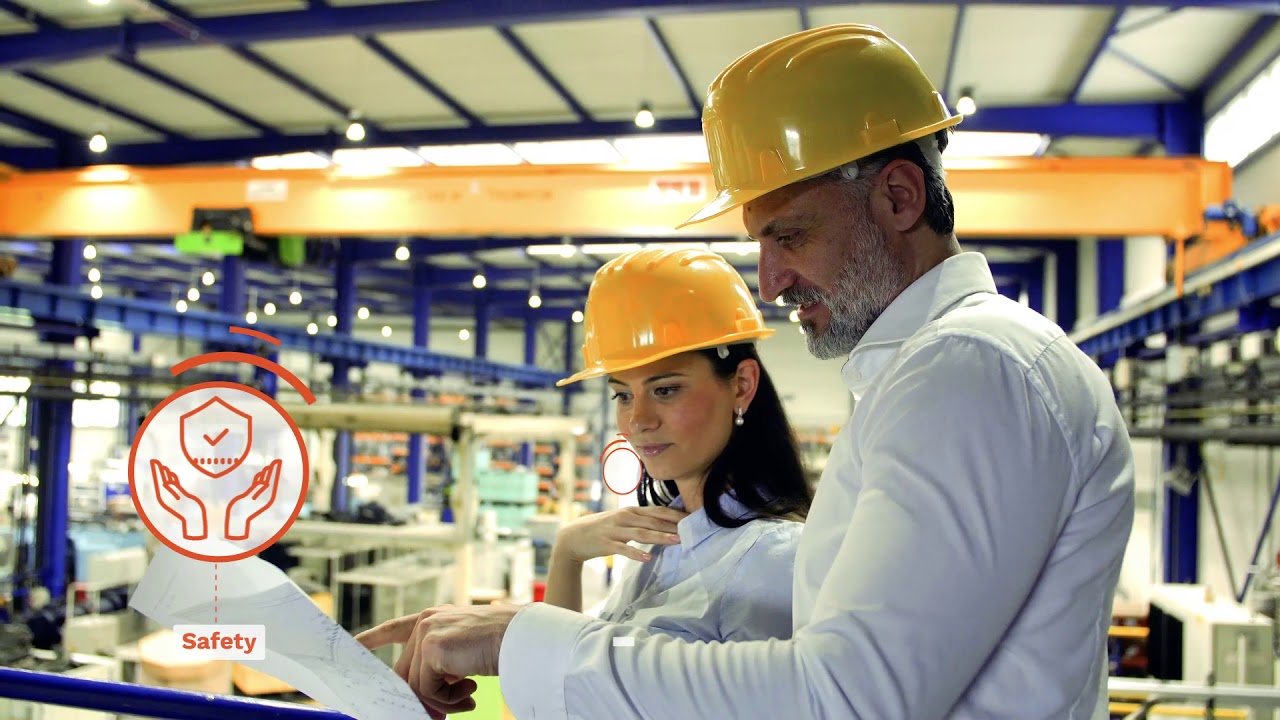 Cutting-edge technologies used at every stage in the process
Design
Our engineers and technicians provide their know-how to design and manufacture extremely technical high-performance products. We are devoted to delivering exemplary quality in the development of advanced technical solutions in order to ensure our customers are satisfied.
Zirconium manufacturing
The upstream zirconium manufacturing line implements state-of-the-art processes such as extractive metallurgy, vacuum arc remelting (VAR), and hot and cold transformation processes. Expertise in and development of these processes is supported by an in-house research center located on the Ugine site. Globally recognized for its key role in innovation, the center has advanced modeling and cutting-edge characterization capacities used to enhance quality and boost performance.
Fuel assemblies manufacturing
The downstream fuel assembly manufacturing line calls upon solid teams of experts and specialists in advanced technologies. It consists of three steps:
the chemistry of transforming the uranium via conversion and recycling reactions
formulation: consisting of compacting the powder into the form of pellets
the mechanical process of manufacturing and assembling complex technical components
A complete range of safe and competitive fuel products
Framatome's portfolio of fuel products covers all types of light water reactors available with advanced technologies  in reloads and for export. These include: GAIA fuel assemblies for pressurized water reactors (PWRs) and ATRIUM 11 fuel assemblies for boiling water reactors (BWRs).
Fuel assemblies designed by Framatome increase safety margins in the event of control rod drop situations, due to their intrinsic robustness that can withstand a rare seismic event or loss of coolant accident (LOCA). Moreover, they do so while providing gains in competitiveness thanks to their performance characteristics.
A program to develop fuel which is even more accident-tolerant
As part of its Enhanced Accident-Tolerant Fuel Program (PROtect EATF), Framatome has developed fuel assemblies which are even more accident-tolerant with a view to their industrialization and series production.
The proven results in reactor environments and the various world's-first achievements in recent years are testimony to Framatome's progress in the field of ATF.
Partner of choice for advanced reactors
The technologies developed and mastered by Framatome adapt perfectly to light water small modular reactors (SMRs). They also enable to develop a sovereign supply source for VVER reactors in Central Europe as well as to be a preferred partner in the domain of advanced modular reactors (AMRs) with a variety of different concepts and fuel designs.
Service and expertise included
Last but not least, the services and expertise Framatome provides include:
the development of ground-breaking codes and methods for the design and justification of fuel assemblies and cores
licensing support and consultation