Design and Service Engineering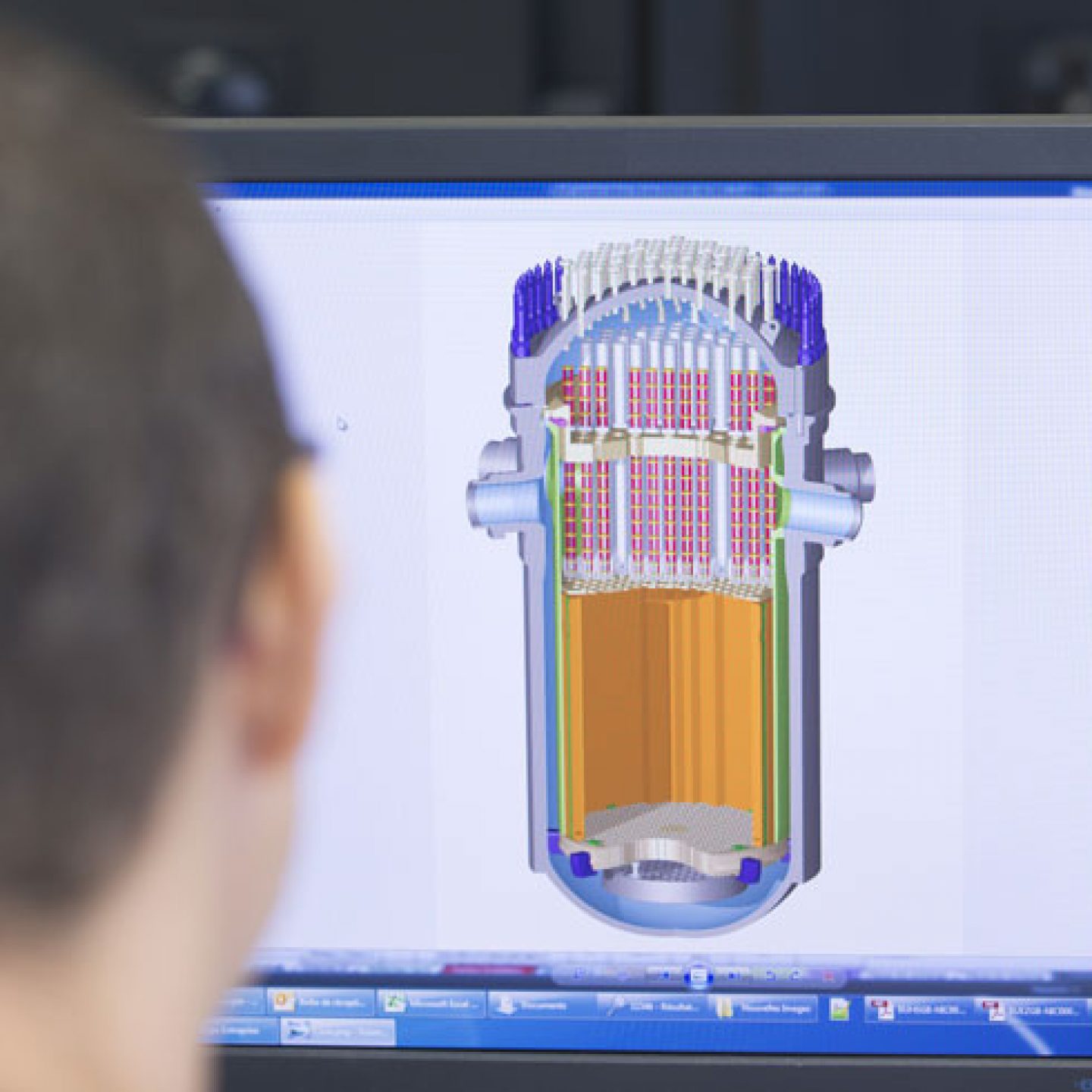 Key areas of expertise in the creation or optimization of a nuclear power plant.
Framatome provides its engineering know-how to improve the safety and optimize the performance of nuclear power plants. Our engineers  also innovate and design the reactors of tomorrow.
Offering our customers a wide range of specializations
Our engineers are specialized in the design of nuclear steam supply systems and their principal items of equipment (steam generators, reactor coolant pumps, reactor pressure vessel and pressurizer), mobilizing expertise in a variety of areas: metallurgy, chemistry, mechanics, welding, neutronics, fluid mechanics and thermal hydraulics, as well as nuclear safety, reliability and scientific calculation.
…and expertise in the design of large nuclear reactor projects
Our specialists and technicians work on construction sites for new EPR reactors.
– Flamanville (FA3) in France
– Olkiluoto (OL3) in Finland
– Hinkley Point C in the United Kingdom
Framatome provides its know-how in the modernization of existing power plants regardless of who the original designer was:
– Koeberg in South Africa
– Forsmark in Sweden
International know-how across multiple reactors
Framatome possesses unique know-how founded on its international experience in the design and engineering of all types of reactors (FNR, PWR, BWR, VVER, CANDU, etc.).
Framatome Saint-Marcel (France), the cradle of nuclear engineering
For the construction of new reactors, the manufacturing of the main components – reactor pressure vessel, steam generator or primary loop – has to meet strict regulatory requirements. It is essential to meet the highest safety standards and incorporate them into the overall construction schedule.
The teams of highly qualified engineers, technicians and workers on the Saint-Marcel site in Burgundy (France) are experts in the production of complex equipment, requiring them to perform high-precision machining operations on exceptionally large components.
Thanks to our expertise in engineering; from designing plants and components to providing an integrated supply chain that supports the French fleet and multiple other reactors worldwide, customers rely on Framatome for the optimization and performance of their critical assets.
Large projects under construction