End of life and decommissioning nuclear power plants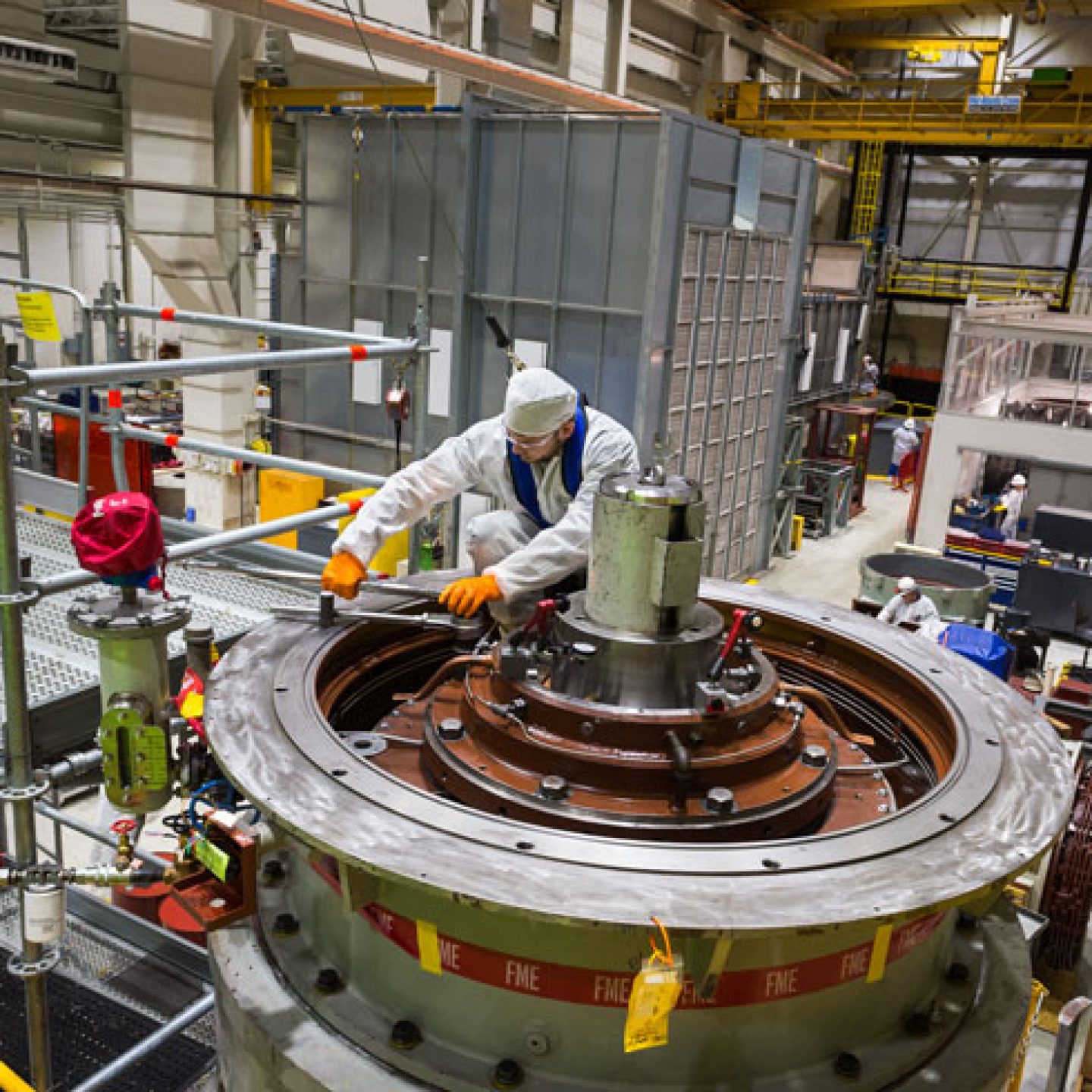 Dismantling nuclear power plants and storing radioactive waste are activities performed in compliance with all safety and security regulations.
Intimate knowledge of all types of reactors means that Framatome can deploy operational solutions that comply with the safety authorities' requirements while maintaining costs and schedules. Our solutions cover:
decontamination
dismantling
the management of spent fuel in the reactor pool
waste management
and all of the certifications required by the safety authorities
Decontamination and exposure minimization
Our priority is to minimize workers' exposure and the cost of dismantling and facility clean-up operations. Framatome offers decontamination solutions and workshops in radiochemical laboratories, including our full system decontamination (FSD).
Site dismantling and decommissioning (D&D)
Together with the power plant's staff, Framatome offers dismantling and decommissioning services for optimal waste management, taking into account uncertainties to limit risks. The D&D solution is based on tools developed specifically for the management of activated waste, the recycling of specific solutions and technological bricks (FSD, cutting tools we offer a complete service package for NSSS dismantling.
Management of spent fuel and reactor building pools
Depending on the power plant's infrastructure in place, we offer solutions for storing, cooling, cleaning and decommissioning used fuel. Framatome also designs and constructs fuel pools and is licensed to handle the transportation of nuclear fuel.
Optimized waste management
Right from the design of the power plant, Framatome makes provision for minimizing and treating waste, whether it be gaseous, solid or liquid.  Framatome solutions treat all types of waste and levels of radiotoxicity.  Environmental monitoring, storage, cleaning and decontamination of facilities are an integral part of our solutions.
Production of compliance documentation
Dismantling operations are numerous and tightly controlled. Framatome produces documentation and provides the justifications required to obtain the approval of safety authorities around the world.