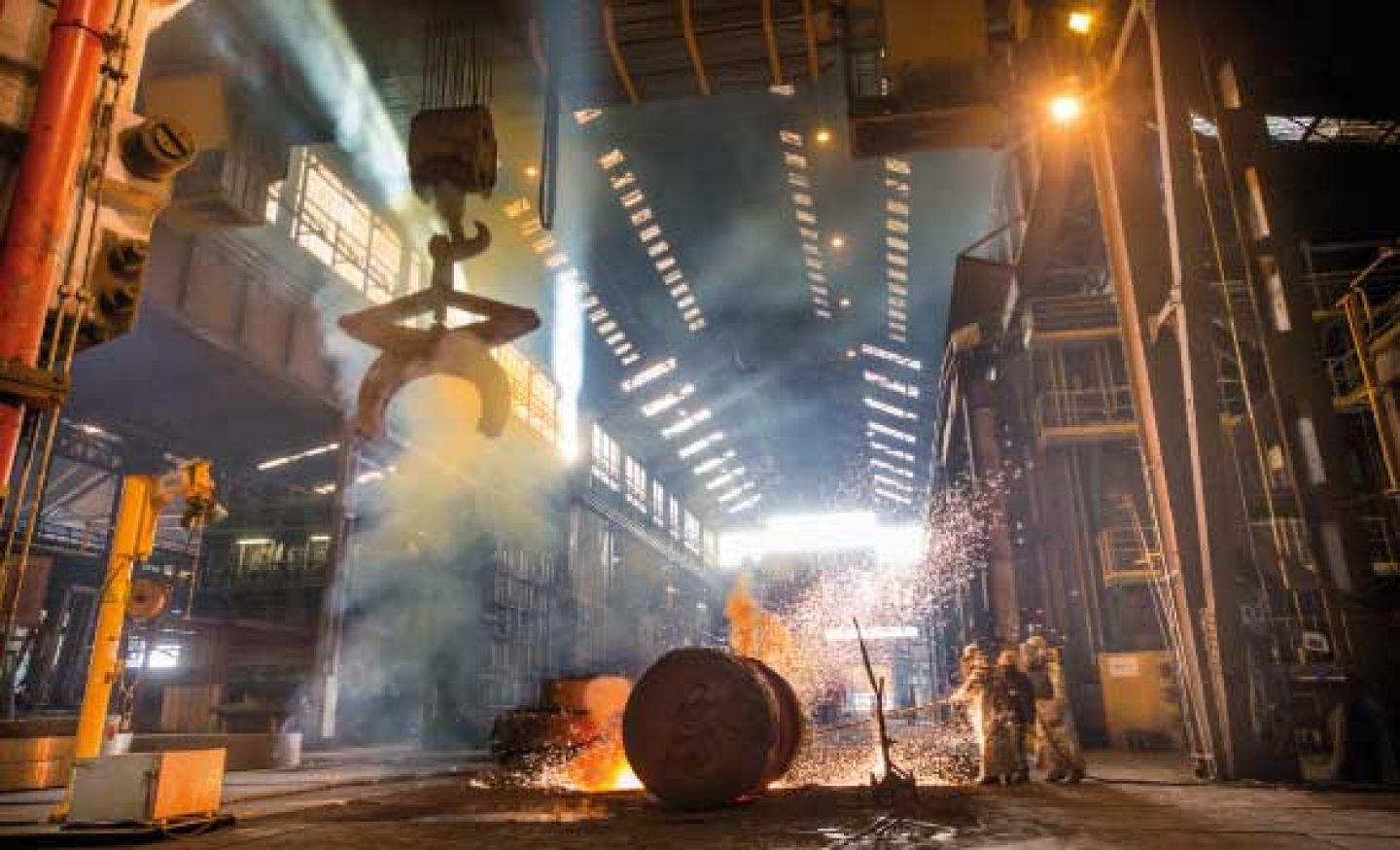 Le Creusot, global specialist in heavy components
Le Creusot (Saône-et-Loire, France) is one of the world's few forges capable of producing the large parts required to manufacture the nuclear island's primary components. Since the launch of France's civil nuclear program, the plant has delivered nearly 3,000 forgings and castings for the reactor coolant system used in nuclear facilities around the world.
The plant carries out forging, heat treatment and machining prior to the assembly of the primary reactor loop components.
Key Figures
360 employees
64,000 m² of workshops
2 presses (11,300 and 9,000 metric tons) with a 200 metric ton manipulator
Forging solid or hollow ingots from 75 to 260 metric tons
Machining parts up to 10 meters in diameter and 350 metric tons
3,000 parts produced since 1965
The Creusot plant specializes in producing large forgings and castings in carbon steel or stainless steel, which are required to manufacture the primary components of a nuclear power plant, such as:
Nuclear reactor vessels: vessel head, heavy reflector and core shroud
Steam generators: shells, tube sheets and elliptical dome
Pressurizers: heads
Primary piping that connects the reactor to the steam generators: hot and cold legs
Reactor coolant pumps: pump casting
The parts are then delivered to the assembly workshops in Saint-Marcel (France).
The Creusot Forge manufacturing base consists of:
A foundry
A forge with two presses and a 200 metric ton manipulator
Two machining workshops: 12 vertical lathes and 3 horizontal lathes
A workshop for cutting samples
A mechanical testing and chemical analysis laboratory
14 furnaces that can accommodate parts up to 600 metric tons for assembly at temperatures up to 1,300°C
The plant also manufactures containers for transporting and storing used nuclear fuel.
Outside the nuclear sector, the plant supplies large parts to industrial companies in the following areas:
Defense
Petrochemical
Energy
Equipment goods
Steel
Site address:
Framatome
Creusot Forge site
Rue de l'Etang de la forge
71200 Le Creusot, France

Tel : +33 3 85 80 73 00

Mailing address:
Framatome
Creusot Forge site
BP 112 – 6 allée Jan Perrin
71200 Le Creusot, FRANCE