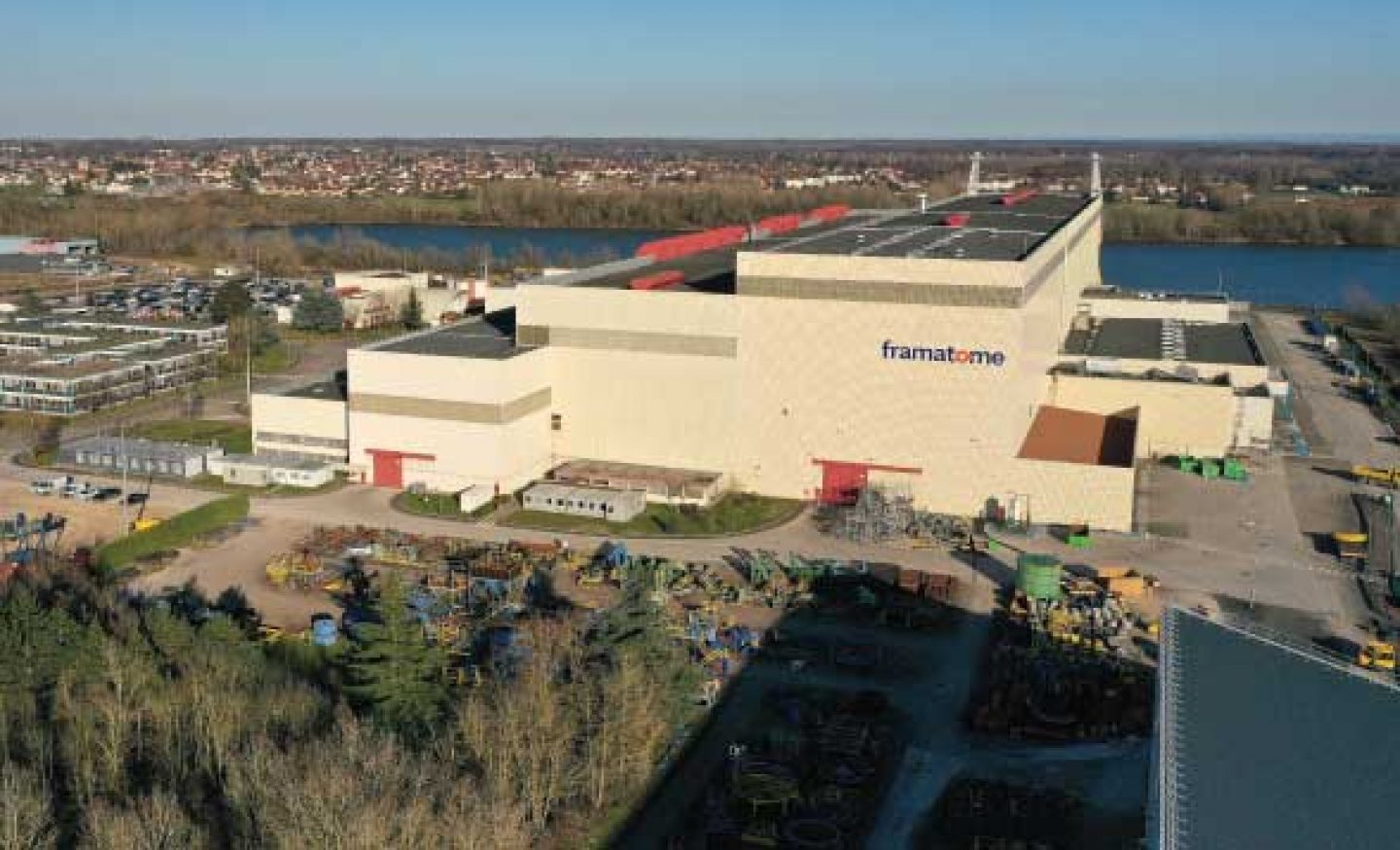 A plant dedicated to heavy equipment assembly
The Saint-Marcel site (Saône-et-Loire, France) assembles the heavy equipment (vessels, steam generators, pressurizers, legs) that comprises the primary loop of nuclear reactors.
Key figures
850 employees
39,000 m² of workshops
1,000 metric tons of lifting capacity
Multimodal shipping platform
Supplying more than 675 components for 106 nuclear reactors in 11 countries since 1975
Since its establishment in 1975, the Saint-Marcel plant has supplied components for 106 nuclear reactors worldwide. The plant assembles most of the heavy equipment for the French nuclear industry's reactors between 900 MW and 1,600 MW capacity.
The Saint-Marcel plant assembles the following components:
Reactor pressure vessels
Steam generators
Pressurizers
Primary piping
In addition to nuclear components, the plant manufactures molded parts for the aerospace industry.
The Saint-Marcel site also houses some of the French teams of the France Technical Center of Framatome, which carries out Research and Development activities to provide reliable, competitive and innovative solutions for the design and manufacture of the key heavy components used in nuclear power plants.
Address
Framatome 
Saint-Marcel site
Rue Louis Alphonse Poitevin
71380 Saint-Marcel, France

Telephone : +33 3 85 90 30 00

Mail address
Framatome 
Saint-Marcel site
BP 40001 Saint Marcel
71328 Chalon sur Saône cedex, France